Sports betting is changing the business of entertainment, sports and politics. Statistics show that at least 50% of Americans age 18 and older are placing bets on sporting events. Projections are that as more states begin to legalize it, the industry could do $150 billion in sales by 2022. So far, only 19 states have legalized it and 20 more are considering these moves to take advantage of the tax revenues and support it provides to their economies. The industry is rapidly changing how we look at sports, entertainment, politics and betting.
States and Cities with Legal Sports Betting
In states with legal sports betting, a new industry is developing where celebrities and former athletes play a role in promoting it. Allen Iverson is actively taking part in commercials and as a spokesperson for PointsBet. His transformation from the NBA to the betting world is legitimizing an industry that was once taboo. The result is more states are considering it from the economic boost and tax revenues. States with legal sports betting are seeing $11 billion in wages/salaries, 242 thousand new jobs and average tax revenues of $8.4 billion.
During the pandemic, more people are turning to sports betting and it is becoming increasingly popular.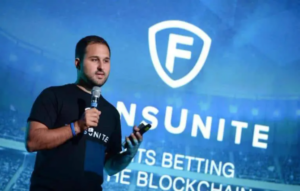 "Sports betting is one of the fastest-growing industries and more states are moving closer to legalizing it. We are in a position to take advantage of this and the pandemic, technology and our focus on entertainment are helping us to reach out to them," said Justin Simon, lead marketing executive for sports and entertainment company FansUnite Entertainment Inc.
Last year FansUnite went public and benefits from the shifts towards sports betting and online gambling. The result is a new industry is developing, with the states and local communities not wanting to miss out on the potential windfall.
Cities are eager to take advantage of the increase in sports betting and want their fair share of the benefits. It is revitalizing areas of the country devastated by the pandemic and economic downsizing. Atlantic City, New Jersey, is the classic example of this, with its casinos shut down for 107 days in 2020. Sporting events are turning out more people to place their bets at local retail casinos. Bally's Hotel and Casino are partnering with Fan Duel for these events it is hosting. A few years ago, the city was hurt by the shifts in legalized gambling to other states. Sports betting is revitalizing an industry that was once thought to be dead. Cities around the country are seeing what is happening and want their piece of the pie. They are eager to take advantage of the boom in revenues, job creation and income.
The Good and the Bad of Sports Betting
 The benefits of sports betting are the economic impact it has on communities and states. Both local and state governments realize an increase in tax revenues, job creation and rising income. The problem is that some states are moving too fast to be the first to take advantage of these shifts. Many times, their desire to push through sports betting does not provide workable solutions with the necessary infrastructure.
Washington D.C. is an excellent example of this, with the city needing to be the first to have legal sports betting before Maryland and Virginia. The desire to push it through created issues with the mobile application rollout, the licensing of vendors and revenues are below projections. The tax revenues are supposed to go to its school system and education. Mayor Muriel Bowser is sending the money to the general fund versus where it was promised. The most effective rollout of sports betting is going slow and getting it right versus being the first.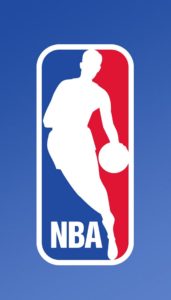 There is also the benefit of sports betting increasing the interest in sports and participation in it. NBA Commissioner Adam Silver is one the biggest proponents of it and argues that more people will follow the games. It leads to increased revenues for the players, teams, and local communities with NBA franchises. He is one of the first to push the federal government to reverse the ban on legal sports betting and believes it is a game-changer for professional and amateur sports.
Opponents argue that it is taking the joy out of watching games and shifts it towards meeting the spread. Fans are no longer supporting their team for the love of the sport but making money off it. They argue that a similar effect will happen like what took place with the 1919 Chicago White Sox. The team threw the World Series for promised large payoffs from the gamblers and betters. Major League Baseball's reputation was tarnished for years and it took time for the sport to recover from the scandal.
Five Things Consumers Should Know about Sports Betting
There are five things to know about sports betting and its effects on sports in the future.
Sports becomes more commercialized and you see a focus on the line, over and under, versus the performance by an individual or the team.
Celebrities and former athletes promote it and why people should do it. They are building off of their popularity as a spokesperson for these different companies.
The states rolling out sports betting is occurring in stages and some will get it right while others don't. There are uneven effects with specific communities and states benefiting the most versus those that will not.
Athletes can focus on the spread and not as much on their performance. Tom Brady did this during the Super Bowl by betting $1 million on his rushing yards. Most people laugh it off as nothing, but it is eerily similar to the events of the 1919 Chicago White Sox.
Sports betting will not solve all of the social ills and inequalities in society. Minorities and the poor won't benefit from it. Those who are millionaires or billionaires will reap the long-term rewards and financial windfall.
The future of legal sports betting is it will become common throughout the country. States and communities are turning to it from the promise it holds to create jobs, tax revenues and a boost to local economies. There will be winners and losers, with some benefiting and others failing to see these rewards. It is changing how we see sports, entertainment and gambling.