Politics-related tweets, especially those related to the COVID-19 pandemic, have boosted Twitter's user numbers. The company's new challenge is to gain users it will not have to boot for spreading misinformation.
"Twitter is often a vehicle for the underlying problems in our political systems. Those tensions are not likely to be resolved in the next six months," said Dr. Annelise Russell, assistant professor of public policy at the University of Kentucky.
Twitter is currently taking numerous steps to regain public trust before the 2022 midterm elections. These include the refinement of a pilot program called Birdwatch, which asks users to identify information that might be misleading, the suspension of more than 70,000 accounts linked to Q-Anon associated content, and the permanent ban of users who have violated its terms of service, including President Trump.
"The big question is whether Twitter will again be used to communicate directly to the public," said Dr. Ryan Skinnell, associate professor of rhetoric and writing at San José State University.
Skinnell said Trump's adoption of Twitter in 2017 for official state business made it impossible to avoid the platform.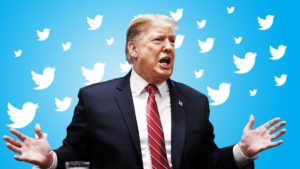 "If you were involved in business, politics, media, or education, you had to pay attention to what was happening on Twitter," said Skinnell.
Skinnell said the Biden administration's approach to using Twitter is already much quieter, with a greater emphasis on using the platform to broadcast information.
"The ripple effects of the change in tone and the migration of numerous users to right-wing platforms like Parler could significantly impact Twitter's revenue," said Skinnell.
A shift in strategy
Twitter has moved to ensure its survival by developing another way to increase its advertising revenue. In September 2020, advertising made up 86 percent of the company's income.
In January 2021, Twitter bought Dutch marketing company Revue, which will help Twitter users start their own newsletters and publish them online.
Revue will allow Twitter's users to grow their audiences and increase the popularity of the platform. With more eyes on Twitter's content, the company can better market itself to advertisers. Most of Twitter's income comes from selling promoted products, including promoted tweets, accounts, and trends.
Dr. Rebekah Tromble, director of the Institute for Data, Democracy & Politics (IDDP) at George Washington University (GWU) and associate professor of political communication at GWU, said Twitter still has "a long way to go to clean up the platform."
"My research very clearly suggests that incivility flourishes on Twitter and disinformation, hate speech, and harassment abound," said Tromble.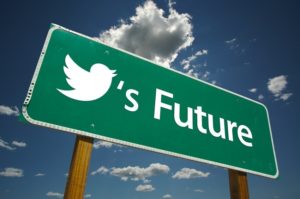 While the IDDP's goal is to broaden an understanding of digital media's influence on public dialogue and opinion, Tromble is also the leader of a separate project initiated and funded by Twitter on measuring healthy conversation. This project is collecting data about how communities form around political discussions on Twitter and challenges that arise as the discussions develop. Tromble said the research group works with Twitter employees, but Twitter has no control over its research findings. All of the results from the project will be shared with the public.
"We had a lot of frustrating stops and starts with the company for quite a while. It was difficult for us to get our project off the ground. Company employees weren't always responsive to us. Luckily, that has changed significantly in recent months. We're working with a team of mostly new arrivals at Twitter who are proving very responsive," said Tromble.
Russell, who is also a faculty associate of the U.S. Policy Agendas Project, a research project which examines the national policy agenda and public policy outcomes and is based at the University of Texas, Austin, said she sees Twitter as fueling partnership and polarization.
"It gives more opportunities to signal co-partisans (other supporters of a party, cause, or person) with your messaging. For instance, most U.S. senators spend a small proportion of their social media agenda on purely partisan language. The polarizing content that gets mentioned can be shared by thousands and hundreds of thousands within minutes or hours," said Russell.
Looking back at President Obama's grassroots movement

Imagining how conversations on Twitter can return to positive collaborations involves retrospection.
Skinnell said President Obama's use of social media, including Twitter, in 2008 during his first presidential campaign circumvented traditional methods of communication.
"He went outside the reach of the Democratic National Committee, attracting people and encouraging them to organize on Twitter. He was the first person, the first president, to do that," said Skinnell.
Russell agreed that Obama's use of Twitter as a mobilizing and outreach mechanism was pivotal.
She added U.S. Senator Chuck Grassley (R-Iowa), an "early adopter" of Twitter, used the platform as a humanizing tool. Russell further recognized U.S. Representative Alexandria Ocasio-Cortez currently uses Twitter as a way to communicate with voters.
Tromble said the way Trump used Twitter was unique.
"Before 2015, many politicians had been using Twitter to share information about recent or upcoming events. Some used the platform to talk about their policy positions. None relied on Twitter in the way that Trump did. None used it as a central part of their communication strategy, with such a personalized, bombastic, and crude tone," said Tromble.
Tromble said Trump also used Twitter to spread disinformation.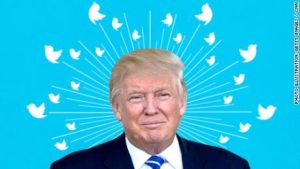 "His tweets were fodder for clickbait news stories. Those clickbait stories pushed Trump and other politicians to tweet even more outrageous things. Twitter…benefitted from all the new engagement on the platform. They had little incentive to rein in Trump or other politicians who began following his model," said Tromble.
Skinnell said although Twitter has shared hate speech and violent content in the past, the platform has the potential to improve.
"The #MeToo movement is an example of respect and genuine connections forming on Twitter. Twitter's efforts to support organization and discussions renouncing sexual assault shows that digital platforms can help build communities," said Skinnell.
Russell said as she moves forward with research on how politicians use Twitter, the company appears to be a "straightforward enterprise."
"Yet the ramifications of politicians' messages have implications that span public policy, political representation, issues of equity and equality, and democratic norms," said Russell.
Tromble said the healthy conversation research team soon hopes to share its findings. The team is made up of a mix of six social scientists and computer scientists in Italy, the Netherlands, the U.K., and the U.S.
"Together we are studying when and why echo chambers, incivility, and intolerance arise in political conversations on Twitter. Our initial focus is on case studies in the U.K. and the U.S. We plan to expand our analysis to additional countries in the coming months. We expect the first of those publications to come out within the next few months. Quite a few will follow regularly over the next couple of years," said Tromble.