Police brutality, Black identity, fighting inequality, and changes resulting from the COVID-19 pandemic are woven into the lyrics of many of 2021's Grammy-nominated songs. With this in mind, THE RALLY staff decided to share our list of politically-inspired favorites. Many of 2020's social and political events and important messages are packed into a short list. The most notable for us include:
These songs contain lyrics that reflect on the significance of recent civil rights protests as well as the political climate in the United States and beyond.
In "Black Parade," Beyoncé sings in a rolling voice, "Rubber bullets bouncin' off me (Ah) / Made a picket sign off your picket fence (Ah) / Take it as a warning." In "I Can't Breathe," H.E.R. asks the audience to join the movement. "I can't breathe / you're taking my life from me / I can't breathe / will anyone fight for me?" In "Lockdown," Paak gently raps, "Sicker than the COVID / how they did him on the ground / Speakin' of the COVID / is it still goin' around?"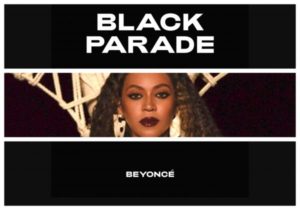 This year, there was an abrupt shift in tone, from the playfulness of Lil Nas X's "Old Town Road" Remix featuring Billy Ray Cyrus, which won Best Music Video and Best Pop Duo Group Performance in 2020, to the anger in DaBaby's "Rockstar" Black Lives Matter Remix featuring Roddy Ricch. The original song "Rockstar" is a 2021 nominee for Best Rap Song and Best Melodic Rap Performance. The album "Rockstar" is a nominee for Record of the Year. Yet it's the "Rockstar" BLM Remix that stands out as more politically conscious version of the song, with lyrics that include, "Cops wanna pull me over / embarrass me / Abusin' power, you never knew me / thought I was arrogant."
The lyrics show artists want to do more than celebrate sales. Even nominees for "Best Children's Music Album" took a political stance, asking the Recording Academy to rescind their nominations. Alastair Moock & Friends, the Okee Dokee Brothers, and Dog on Fleas wrote, "We can't in good conscience benefit from a process that has—both this year and historically—so overlooked women, performers of colors, and most especially Black performers."
Most of the songs with social and political messages are in the rap and American Roots categories. Yet there are meaningful lyrics in songs from other categories as well, including country and heavy metal.
The chorus of Mickey Guyton's country song "Black Like Me" is, "If you think we live in the land of the free / You should try to be black like me." This song pays tribute to John Howard Griffin's 1961 book of the same name, which chronicles Griffin's travels as a Black man in the American South.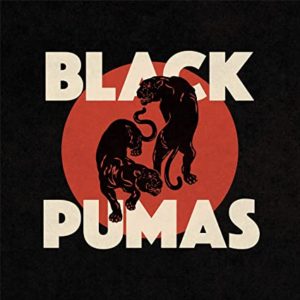 Additional lyrics worth noting include lines from Black Pumas' "Colors:" "My sisters and my brothers / See 'em like no other / All my favorite colors," parts of Fiona Apple's "Shameika," in which Apple sings, "Shameika wasn't gentle and she wasn't my friend / But she got through to me and I'll never see her again," and almost every word of Lucinda Williams' "Man Without a Soul," an anti-Trump anthem that states, "All the money in the world / will never fill that hole / You're a man bought and sold / you're a man without a soul."
Khafre Jay is a hip hop artist and the founder of Hip Hop for Change, an Oakland-based nonprofit that promotes socially conscious hip hop and education about hip hop's roots.
Jay said the nominations of the year's socially conscious, justice-oriented songs are a good start.
"Yet the Grammys is not for us, by us. To the industry, I say, "Welcome to the movement. Black and Brown people have been waiting for a hot minute for you to get here," " said Jay.
Jay is frustrated that it took the murder of George Floyd "in a way that was undeniable" for White America to finally listen to the issues discussed in many 2021 Grammy-nominated songs.
"I don't want the industry to go back to bubblegum. The industry should allow more of our blues, not just our rhythm," said Jay.
Jay said in the coming year, he is interested in the Recording Academy providing more access and more equity to Black and Brown artists. He also wants to support efforts to create different platforms.
Jay's statements echo concerns voiced by Sean "Diddy" Combs, who expressed frustration with the Recording Academy at last year's pre-Grammys gala, and The Weeknd, whose record-breaking hit "Blinding Lights" was not nominated this year.
Jay said it would be forward-thinking for the Recording Academy to recognize nontraditional collaborations. His recent favorites include "Movements," which features rap by Kev Choice and instrumental accompaniment by musicians from the San Francisco Symphony, and "No One is Disposable," which brings together Oakland rappers Ryan Nicole and Coco Peila with young musical artists from Youth vs. Apocalypse, a Bay Area collective centered on climate change activism.
"For years, the Recording Academy has nominated songs that primarily appeal to white suburban men between the ages of 18 and 24. As listeners and musicians, we deserve songs that do not focus on sex, drugs, and violence. We need songs that inspire, reflect the true beauty of our culture and community, and are honest and conscious," said Jay.
Read the complete list of 2021 Grammy nominees at: https://www.grammy.com/grammys/news/2021-grammys-complete-nominees-list
Also, check out the Recording Academy's piece on 2020 In Review, which covers how the music community rose up during the COVID-19 pandemic.