In 2021, Black History Month has been remade into a more shared and open experience, with events taking place virtually and in collaboration with professors, community-based organizations, students, and artists. Poetry, music, artwork, and historical lectures have become ways to showcase the changes civil rights protestors made and continue to make.
From Oakland to St. Paul, Hampton to Albany, artists and historians are working to record celebrations. They are also reaching out through multiple avenues to encourage more people to participate.
The theme of Black History Month 2021 is "The Black Family: Representation, Identity, and Diversity."
"This year, I'm going to honor that theme by stating the importance of Black women, who were instrumental in ensuring the survival of Black families. Black women were also key to ensuring all American women gained the right to vote," said Dr. Janell Hobson, professor and chair of the Department of Women's, Gender, and Sexuality Studies at the University of Albany.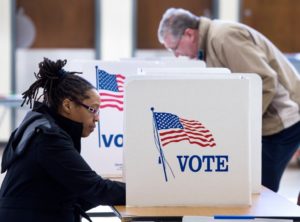 Hobson said Black women's work in 2020 and 2021 was critical to getting out the vote and reversing the collapse of democracy.
"This year, Black History Month is an opportune moment to reflect on slavery, America's original sin. The question is how we reconcile with white supremacy," said Hobson.
In Oakland, California, the city's public libraries are also reflecting on the role of Black women, first in a virtual program that took place on February 3rd  and featured Judy Juanita, professor of English at Laney College. Juanita, who is also a poet, novelist, and playwright served as editor-in-chief of The Black Panther, the newspaper of the Black Panther Party, in 1968. On February 4th , the library hosted two young women, Siara Edmonds and Monique Jonah, Oakland Youth Poet Laureate finalists, who shared their poems and speak with Oakland students.
Awele Makeba, drama director for Skyline High School in Oakland, California, said Oakland Unified School District's (OUSD's) Black History Month's district-wide events focus on the arts and Dr. Martin Luther King, Jr.
"On Tuesday, February 4th , (students were able to watch an afternoon program called) "Black Music: Blues and Bars," (which) featured Miss Faye Carol, her live band, and renowned Oakland rapper and activist Mistah F.A.B. performing a wide range of Black music and sharing information on music history," said Makeba.
Makeba said the 42nd Annual OUSD Dr. Martin Luther King Oratorical Festival went digital this year.
"The theme is, "Where do we go from here?: Injustice anywhere is a threat to justice everywhere." (We held) school competitions in late January with video submissions. February will be our virtual semi-finals of judges previewing video submissions and scoring performances. In March, we will air our finals showcase on a Youtube channel," said Makeba.
In St. Paul, Minnesota, schools are planning to reopen ​by February 15th  for grades K-5.
"We're working hard to focus on offering in-person instruction. We have not had time to plan large events. We still want to talk about Black history, particularly to discuss the importance of recent civil rights protests," said Rebecca Biel,​ social studies supervisor for grades K-12 of St. Paul Public Schools.
Biel said high school and middle school teachers have crafted a curriculum that involves ​using artwork relating to the death of George Floyd and police brutality. The artwork, which is utilized in ​middle school geography and high school human geography classes, provides an accessible way to understand protests that relate to Floyd's death on a local, national, and global level.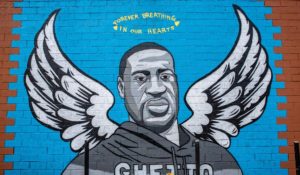 "In classes, students will be asked to review pieces from The Urban Art Mapping George Floyd and Anti-Racist Street Art database, a project of St. Thomas University. Teachers will lead conversations using protocol from Courageous ConversationTM, a curriculum that ensures students respect and listen to one another. We will also partner with our local YMCA​ branches. They have a Respectful Conversations in Schools protocol for discussing controversial topics," said Biel.
Anzell N. Harrell Jr., director of student activities at Hampton University (HU), a historically Black university in Hampton, Virginia, said students are key to extending the excitement of Black History Month to the community.
"Every year, our student presentations that relate to Black History Month are taped and aired on satellite TV on local stations. We do this in cooperation with Cox Communications. This year, even though the events will be virtual, that will continue," said Harrell.
Harrell said he has talked with students about their upcoming presentations, "which do not shy away from activism."
"Students are absorbing what's happening in the civil rights movement now. They are absorbing it and relating it back to Dr. King, tying it to his work and how he shared his message," said Harrell.
Harrell acknowledged the COVID-19 pandemic does not allow students to engage in some long-standing in-person traditions. These include hearing talks by ministers, engaging in activities with the local NAACP chapter and Boys & Girls club branches, and Hampton University's annual Dr. Martin Luther King, Jr. march.
"Yet that sense of Black History Month being sacred remains. This year, we're sharing all our events on social media to bring in the community," said Harrell.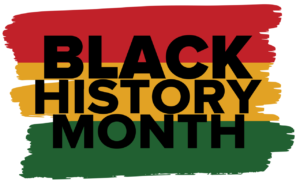 Harrell said this year, HU staff and students are especially inviting the university's alumni around the world to tune in.
"From student-written plays and poems to our finale, the Black History Extravaganza, HU's virtual Black History Month programs will show the strong bond between older generations and younger generations," said Harrell.
Hobson, who has researched Black History Month and how it is celebrated in the U.S., said the content of Black History Month curricula and events have developed in new directions.
Hobson said Carter G. Woodson, who introduced "Negro History Week" in 1926, envisioned the concept as a way to teach Black Americans about a history in which they could take pride.
"As this week expanded into Black History Month (first recognized by President Gerald Ford in 1976), the emphasis remained on coming out of oppression and individual achievement. Initially, Black History Month highlighted famous Black Americans like Frederick Douglass and Rosa Parks," said Hobson.
Hobson said this year, educators want to look beyond individual achievement to what the community can accomplish.
"Everyone is interested in moving forward with a vision of a multiracial, democratic U.S. We are exploring how the nation can rise up and handle the crisis we faced on January 6," said Hobson.
Hobson said Black History Month still provides room to discuss current events and history. These include the experiences of diaspora communities from different regions in Africa and the Caribbean and how Black Americans relied on the Underground Railroad to immigrate to Canada.
"Black History Month also gives us time to return to understanding the backgrounds of well-known leaders such as Harriet Tubman. I hope to organize a special lecture series about her in particular. My goal is to accelerate the Biden administration's effort to put her on the $20 bill," said Hobson.